Facebook

Twitter

Google+

LinkedIn

StumbleUpon

Pinterest
Natural Resources Committee Passes Rep. Gosar Land Exchange Bill to Create Jobs, Increase Economic Activity
Posted by Spencer Pederson
on July 19, 2011
Last Wednesday during a Full Committee markup, the Natural Resources Committee continued its push to pass job-creating legislation to help get the economy back on track through the responsible development of our resources on public lands. Rep. Paul Gosar (AZ-01) introduced and passed out of Committee H.R. 1904, the Southeast Arizona Land Exchange and Conservation Act. The bill exchanges lands between Resolution Copper, the federal government, the state of Arizona and the town of Superior, AZ. The land exchange provides Resolution Copper 2,422 acres for future copper mining while providing important environmental and tribal protections to lands relinquished by Resolution Copper.

The land exchange is expected to create nearly 3,700 jobs as a result of increased copper mining activity, provide billions in tax revenue and more than $40 billion in economic activity. Further, copper is a critical metal used in the production of electronics, transportation, machinery, and renewable energy technologies, among other uses. Increased American copper mining will create thousands of jobs, and increase economic activity.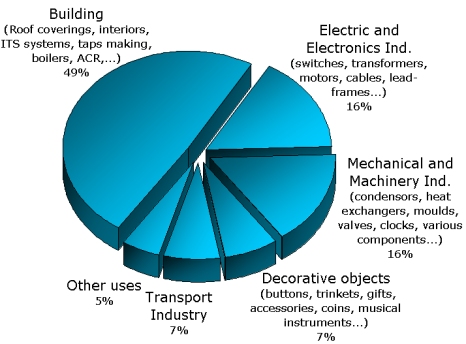 Copper: A Wide Range of Uses [Production EU15, IWCC]
Chairman Hastings will work with Rep. Gosar to help bring H.R. 1904 to a vote before the Full House of Representatives during the 112th Congress to allow this important jobs creating piece of legislation to move forward.