Facebook

Twitter

Google+

LinkedIn

StumbleUpon

Pinterest
Chairman Hastings Visits Alaska to View State of Energy Projects
WASHINGTON, D.C., June 13, 2011
-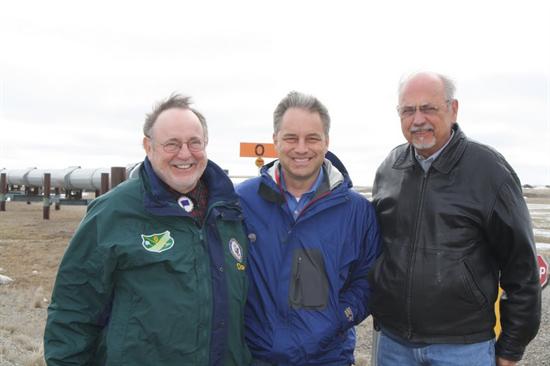 Last week, Chairman Hastings visited Alaska to view the state of current and prospective energy development. While in the State he also met and traveled with local officials Governor Sean Parnell and Congressman Don Young to discuss ongoing issues pertaining to the Natural Resources Committee. Alaska has some of the most abundant energy resources in the country. The utilization of these resources is vital to decreasing U.S. dependence on foreign sources of energy, creating hundreds of thousands of jobs and generating revenue for government treasuries.
Starting in Fairbanks, Chairman Hastings traveled to the city of Kaktovik, a native village on the North Slope Borough of Alaska within the Arctic National Wildlife Refuge (ANWR). There he met with local leaders and citizens at a community meeting to discuss energy development issues on the coastal plains of ANWR. According to recent studies, development of the resources in ANWR could create up to 735,000 jobs and $70 billion in wages.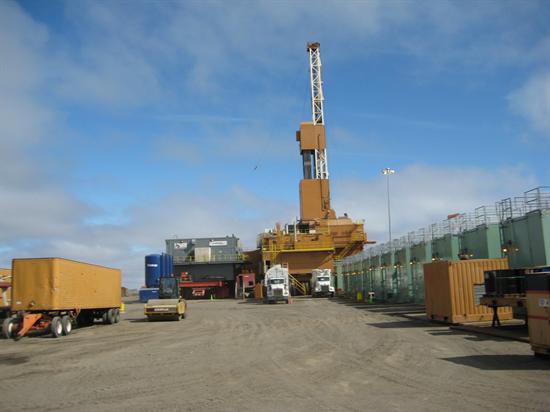 From Kaktovik, the Chairman traveled to Apline to discuss the National Petroleum Reserve Alaska (NPR-A). In 2008, the Department of the Interior anticipated that production from the NPR-A would begin, but ongoing delays by the Environmental Protection Agency and Army Corps of Engineers have stopped new production and halted needed job creation and development.
Chairman Hastings ended his day at Deadhorse/Prudhoe Bay to discuss and view the beginning of the Trans Alaska Pipeline System (TAPS). TAPS is one of the world's largest pipeline systems. Starting in Prudhoe Bay on Alaska's North Slope, TAPS stretches through rugged terrain to Valdez, the northernmost ice-free port in North America. At its peak of production Prudhoe Bay produced 2.1 million barrels of oil per day that was transported via TAPS, providing one-third of the nation's oil production. Today approximately 620,000 barrels of oil per day flow through TAPS.
Without new production from Alaska's North Slope, ANWR, NPR-A, and the Beaufort and Chukchi Seas, there will not be enough oil flowing through the pipeline to sustain it. If the pipeline shuts down because oil production has not been allowed to take place the pipeline system will have to be removed eliminating a valuable national resource and leaving billions of barrels of oil stranded in the North Slope of Alaska.
While in Alaska, Chairman Hastings unveiled a draft discussion of The National Petroleum Reserve Alaska Access Act, legislation designed to cut through bureaucratic red tape and unlock the full potential of energy resources in the NPR-A. As part of the American Energy Initiative, this legislation will create new jobs, support current energy jobs in Alaska, and help lower energy costs by ensuring NPR-A resources are developed and transported in a timely and efficient manner.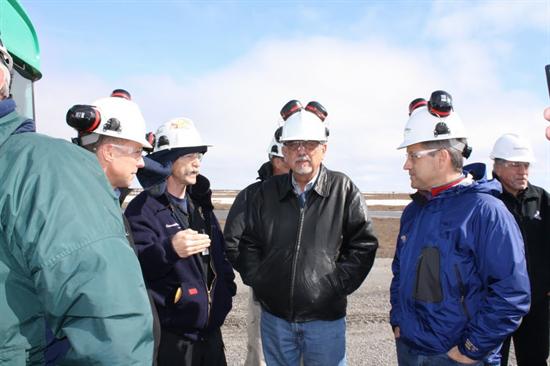 Click to view more pictures from the trip

Contact: Jamie Hennigan