Chairman Hastings Honored by National Energy Group for Public Service


<! -------------- Links End -------------------->

WASHINGTON, D.C., March 13, 2013

- Today, Chairman Hastings accepted the

American Public Power Association

's (APPA) Public Service Award at their Legislative Rally in Washington, D.C. Initiated in 1978, the award recognizes elected officials whose activities have furthered the objectives of public power.

Chairman Hastings has been a voice for the needs of the public power community, particularly regarding matters impacting Power Marketing Administrations (PMAs), the Bureau of Reclamation, and the Endangered Species Act. Over the past year, Chairman Hastings and Committee Republicans have raised serious questions about Energy Secretary Steven Chu's memorandum concerning American hydropower, which is threatening to alter the successful relationship between the PMAs and not-for-profit electric utilities.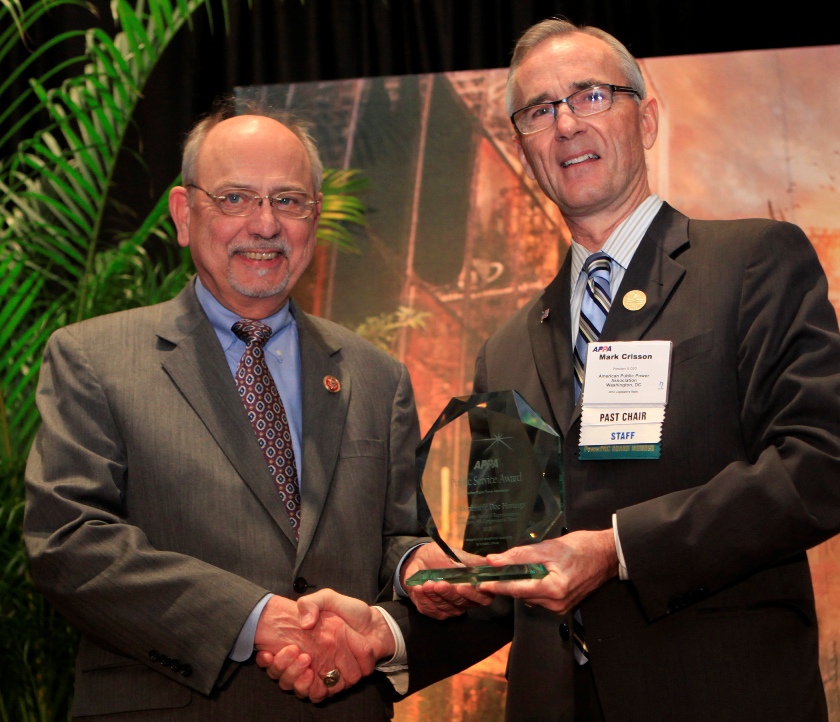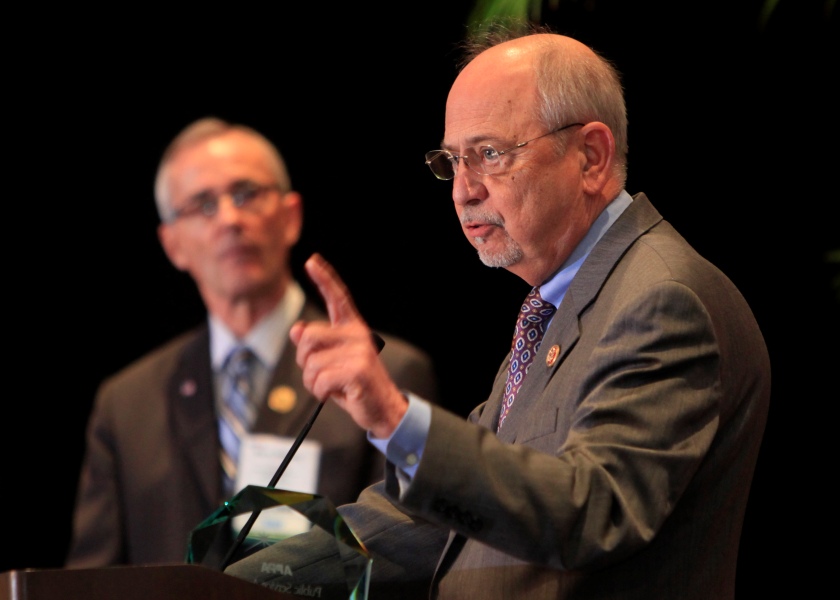 Rep. Doc Hastings (R-WA) accepts the APPA Public Service Award kicking off the third day of #APPALegRally twitter.com/APPAnews/statu…

— APPA (@APPAnews) March 13, 2013

Contact: @NealKirby