California could be next oil boom state


<! -------------- Links End -------------------->

WASHINGTON, D.C., January 14, 2013

- Great CNN Money

article

today on the potential for an energy boom in California that would create jobs, boost the economy and bring much needed revenue to the state.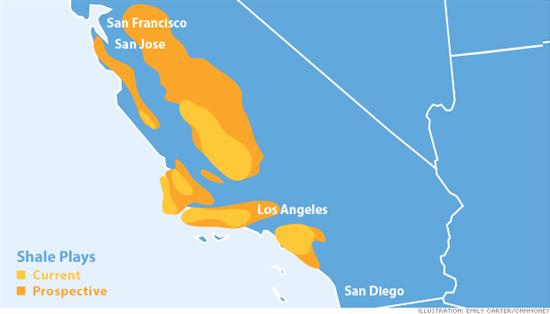 "California is sitting on a massive amount of shale oil and could become the next oil boom state…Running from Los Angeles to San Francisco, California's Monterey Shale is thought to contain more oil than North Dakota's Bakken and Texas's Eagle Ford -- both scenes of an oil boom that's created thousands of jobs and boosted U.S. oil production to the highest rate in over a decade…In fact, the Monterey is thought to hold over 400 billion barrels of oil, according to IHS Cambridge Energy Research Associates. That's nearly half the conventional oil in all of Saudi Arabia. The United States consumes about 19 million barrels of oil a day."

Contact: @spencerpederson