Obama Administration American Energy Roadblocks Part 7: Oil Shale


<! -------------- Links End -------------------->

WASHINGTON, D.C., November 2, 2012

-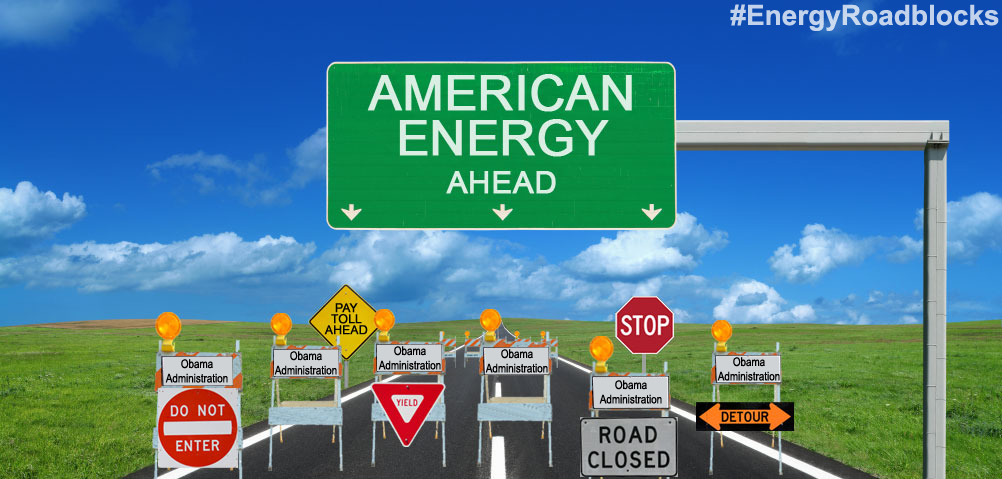 Oil shale is one of the most promising new sources of American-made energy. According to the U.S. Geological Survey (USGS), the U.S. holds more than half of the world's oil shale resources. The largest known deposits of oil shale are located in a 16,000-square mile area in the Green River formation in Colorado, Utah and Wyoming. USGS estimates show the region may hold more than 1.5 trillion barrels of oil – six times Saudi Arabia's proven resources, and enough to provide the United States with energy for the next 200 years.
But instead of promoting new technologies and the responsible development of this abundant resource, the Obama Administration has repeatedly delayed and hindered U.S. oil shale production.
To learn more about how the Obama Administration has blocked, delayed and hindered American energy production, visit http://naturalresources.house.gov/roadblocks
Part 1: Offshore Drilling
Part 2: Hydraulic Fracturing on Federal Lands
Part 3: War on Coal
Part 4: Alaska
Part 5: Onshore Oil & Natural Gas
Part 6: Renewable Energy
###

Contact: Jill Strait, Spencer Pederson or Crystal Feldman 202-226-9019