Obama Administration American Energy Roadblocks Part 5: Onshore Oil & Natural Gas
Use #EnergyRoadblocks on Twitter for more American energy roadblocks by the Obama Administration

<! -------------- Links End -------------------->

WASHINGTON, D.C., October 31, 2012

-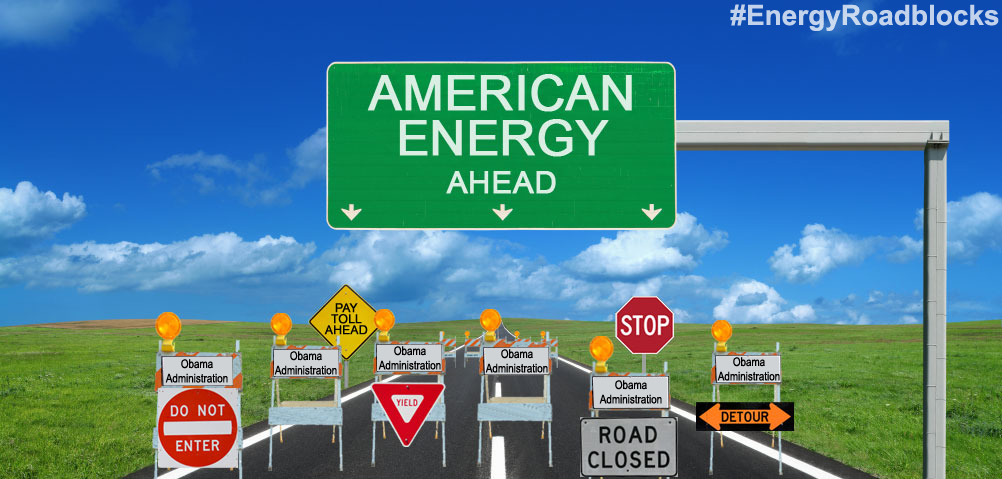 Oil and natural gas production on federal lands is one of the best opportunities for job creation and economic growth, yet too often it has been blocked and delayed by Obama Administration policies. Locking up lands to energy production and imposing duplicative, burdensome regulations have caused federal energy production to decline – hurting jobs, federal revenue and our Nation's energy security.
To learn more about how the Obama Administration has blocked, delayed and hindered American energy production, visit http://naturalresources.house.gov/roadblocks
Part 1: Offshore Drilling
Part 2: Hydraulic Fracturing on Federal Lands
Part 3: War on Coal
Part 4: Alaska
###

Contact: Jill Strait, Spencer Pederson or Crystal Feldman 202-226-9019