Gallup Poll: Americans' Global Warming Concerns Continue to Drop


<! -------------- Links End -------------------->

WASHINGTON, D.C., March 11, 2010

- A new 

Gallup survey

released today shows that Americans are becoming increasingly skeptical about global warming.  48% of Americans now say the seriousness of global warming is "generally exaggerated."  That result is the highest ever recorded by Gallup; a seven point rise in last the last year and a 17-point jump since they began asking the question in 1998.   Similarly, two-thirds of Americans say global warming will not affect them in their lifetimes.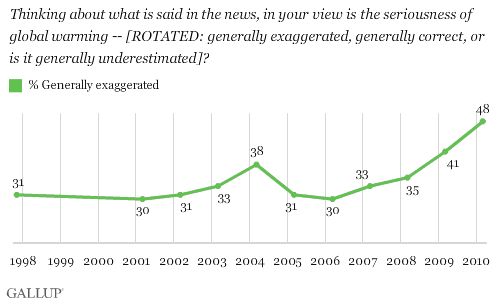 Contact: Committee Staff