Increasing American Energy Production Will Lower Gasoline Prices, Create More Jobs
House Republicans are committed to addressing America's rising gasoline prices, boosting American energy production and stopping the Obama Administration's policies that are driving up prices at the pump. According to an analyst from Cameron Hanover, for every penny the price of gasoline increases, it costs consumers an additional $4 million per day. That equals $1.4 billion over an entire year. Even the smallest increase in gasoline prices has a significant impact on our economy.
What do Republicans support?
The U.S. can help insulate ourselves from these energy spikes and help our economy by actively producing our own American energy resources. This includes more American produced oil, natural gas, coal and nuclear, along with alternative sources such as wind, solar, hydropower and geothermal. Producing more American energy will lower prices, create new American jobs, reduce our dependence on foreign oil, strengthen our national security and raise revenue to help tackle the $16 trillion national debt.
What can be done to increase American energy production and provide families with relief at the pump?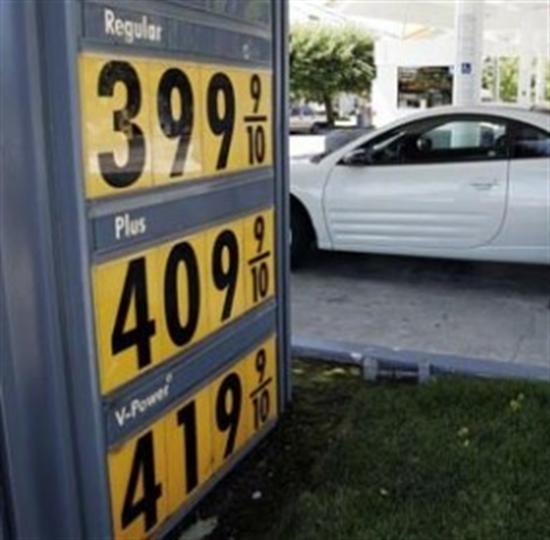 Increase Offshore Production. President Obama has placed the entire Pacific Coast, Atlantic Coast and the Eastern Gulf off-limits to future energy production – as it was before Congress lifted the moratorium in 2008. A good portion of Alaska's Outer Continental Shelf is also being kept under lock-and-key. In fact, the President's proposed five-year lease plan keeps 85% of our offshore areas under lock-and-key. According to the American Energy Alliance, expanding drilling in the OCS could create 1.2 million jobs annually across the country and generate $8 trillion in economic output.
Increase Alaskan Production. Declining production on the Alaskan north slope threatens the efficiency and cost-effectiveness of the Trans-Alaska Pipeline (TAPS), a vital artery of domestic oil. Several fields with tremendous potential await exploration and production, but the Administration continues to drag its heels on permits and embargo our own oil from ourselves. New production is needed to keep TAPS running and providing a safe and secure source of oil for the Lower 48. Safe and responsible energy production on less than 3 percent of land in the Alaska National Wildlife Refuge (ANWR) could create tens of thousands of jobs and provide up to 1.45 million barrels of oil per day – more than the U.S. imports daily from Saudi Arabia. The Administration is also blocking development of the National Petroleum Reserve-Alaska (NPR-A), which according to the USGS holds nearly 1 billion barrels of oil and 53 trillion cubic feet of natural gas.
Increase Onshore Production. Regulations imposed by the Obama Administration have significantly decreased onshore oil and natural gas production. BLM oil and gas leasing in the Rocky Mountain West (CO, NM, UT, WY, MT and ND) has fallen by 67% since 2005. In addition, the Western U.S. holds more than half of the world's oil shale resources, which can be converted to crude oil using new technology. USGS estimates that the region may hold more than 1.5 trillion barrels of oil - six times Saudi Arabia's proven resources - and enough to provide the U.S. with energy for the next 200 years.
Stop Blocking Access to North American Resources. Instead of relying on energy sources half a world away, America has opportunities to access energy from an ally and neighbor here in North America. Preventing that from happening, the Obama Administration is stalling approval of the Keystone XL pipeline, which would create new American jobs while enhancing our energy and national security by bringing 700,000 barrels per day of Canadian oil to U.S. consumers. The Keystone XL pipeline would also allow us to access several hundred thousand barrels per day of oil in the newly-discovered Bakken formation in North Dakota.
Don't Increase Taxes on American Energy. Republicans oppose efforts by the Obama Administration to make energy more expensive and destroy jobs by imposing new taxes. The President's Fiscal Year 2013 budget proposal includes over $45 billion in tax and fee increases on American energy production. These taxes will hurt our economy and simply be passed on to consumers, resulting in even higher prices at the pump. The Obama Administration's Environmental Protection Agency has also been pursuing an aggressive anti-business agenda with no congressional authorization, attempting to impose a job-destroying national energy tax with regulations under the Clean Air Act. These regulations make gasoline and electricity even more expensive at a time when Americans can least afford, imperiling job creation and economic growth.
Under the American Energy Initiative, the Natural Resources Committee has introduced and passed bipartisan legislation in the House to help lower costs and create jobs. Learn more about our efforts at http://naturalresources.house.gov/AmericanEnergy.
Recent Activity: