| | | | |
| --- | --- | --- | --- |
| | | | |
| History | Jurisdiction | Rules | FAQ |
---
The House Committee on Natural Resources, chaired by Rob Bishop of Utah, considers legislation about American energy production, mineral lands and mining, fisheries and wildlife, public lands, oceans, Native Americans, irrigation and reclamation. The Committee is comprised of 44 Representatives, 26 Republicans and 18 Democrats. Learn more about Chairman Bishop and meet all of the Committee Members. You can also find recent activity, read about the history of the Committee, the rules and the Committee's jurisdiction.
The Committee is divided into five subcommittees:
Subcommittee on Energy and Mineral Resources
The Subcommittee is responsible for issues of mineral resources on public land, geothermal resources, mining interests and most of the U.S. Geological survey.
Subcommittee on Federal Lands
The Subcommittee is responsible for all matters related to the National Park System, U.S. Forests, public lands, and national Monuments.
Subcommittee on Indian, Insular and Alaska Native Affairs
The Subcommittee is responsible for all matters regarding Native Americans, including the 565 federally recognized tribes and Alaska Native Corporations, and nearly 1.9 million American Indians.
Subcommittee on Oversight and Investigations
The Subcommittee will pursue aggressive oversight of the Obama Administration and federal agencies, programs and policies within the Committee's jurisdiction.
Subcommittee on Oversight and Investigations
The Subcommittee is responsible for matters concerning America's water resources, federal irrigation projects, generation of electric power from federal water projects, interstate water issues and fisheries management.
Additionally, Committee Republicans are working on a wide range of important issues, including:
Creating American Jobs
House Republicans are focused on creating new jobs and putting people back to work. The Committee is promoting policies that will grow our economy and foster new job creation.
Oversight of the Obama Administration
Congress has a responsibility to keep the Administration accountable to the American people and ensure that decisions are open and transparent. A critical part of this effort is congressional oversight.
All-of-the-Above Energy Approach
An all-of-the-above approach will create jobs and reduce our dependence on foreign oil by responsibly developing our wind, solar, hydropower, nuclear, biomass, clean coal, oil and natural gas resources.
Securing our Border on Federal Lands
The inability of Border Patrol to effectively secure the border on public lands has contributed to environmental damage, drug smuggling, human trafficking, violent crimes, and national security risks.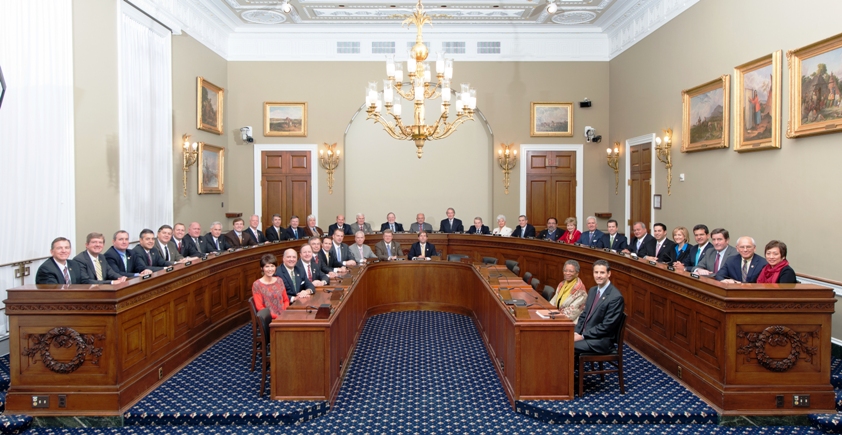 Learn even more about the Committee, but reading our Frequently Asked Questions page. If you would like Committee news and information sent directly to you, take a moment to sign up for our weekly e-newsletter. And be sure to: